4. Review functionality
The project review functionality within eNetAuthor allows the designer to check how the course will look on differing devices before release. This features is beneficial in saving editing time further down the line.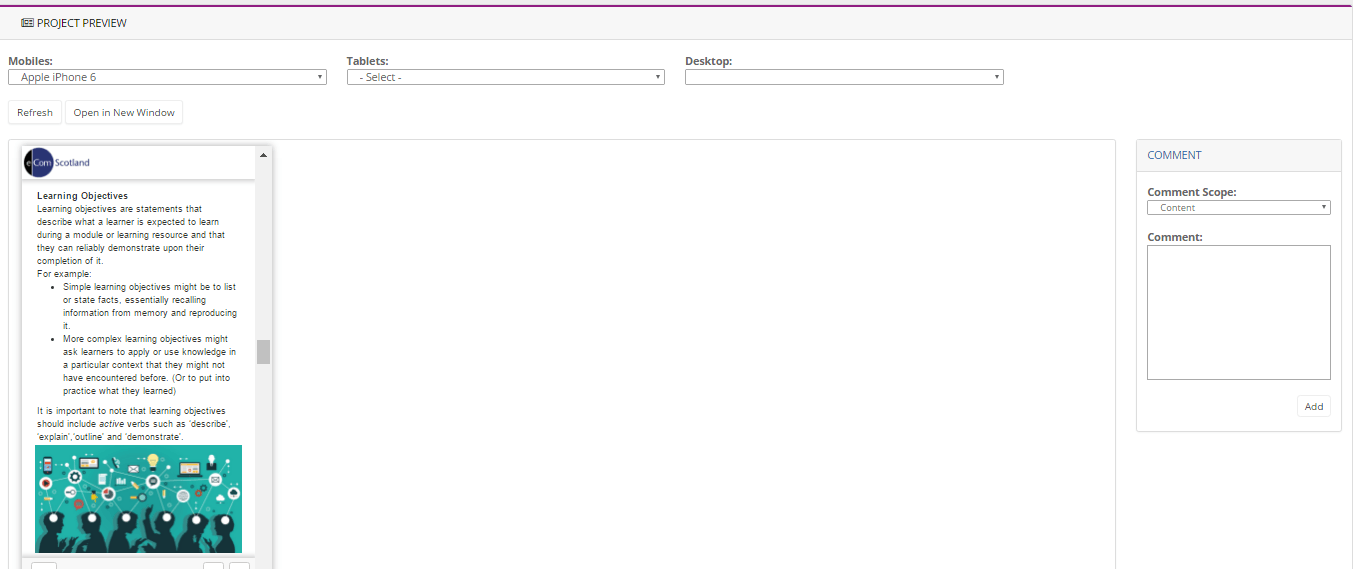 5. Collaboration globally
As a cloud-based authoring tool eNetAuthor enables global project collaboration. Comments can be left against each slide as the course is built to provide clear instruction on intent, allowing for a conversation to flow between subject matter experts, designers and other project members, wherever they are based.
With the comment functionality, notes can be left against the relevant page to reflect change requests. This can be a useful communication tool between all project collaborators.
6. Image library
Once you upload an image to your elearning project that image is then stored within your image library for ease of recall for future use. This can be particularly useful if you have a number of branded images which you plan to use over differing learning courses.